OMV depreciates Russian assets and continues to study requests for payment in rubles
---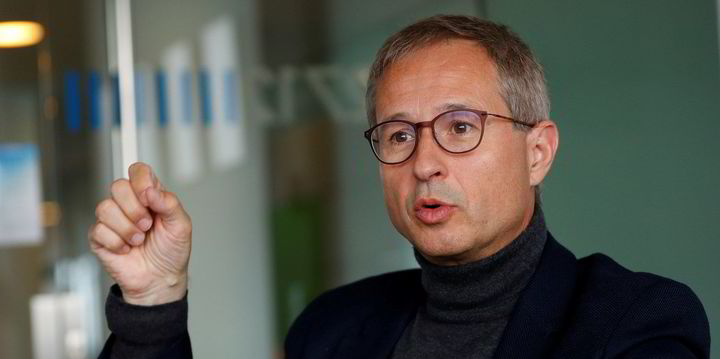 Austria's largest oil, gas and chemicals producer OMV reported heavy writedowns and lower hydrocarbon production following its decision to pull out of Russian investments, but the company's profits in the first quarter were down only 17% compared to the corresponding period of 2021, and were slightly up compared to the immediately preceding quarter.
According to the latest results from OMV, its production decreased by 8% to approximately 457,000 barrels of oil equivalent (boe) per day in the first quarter of 2022, while production costs also increased by 8% to the equivalent. €7.4 per boe.
The company has a nearly 25% stake in Severneftegazprom, a joint venture with Russian gas giant Gazprom that is developing the South Russkoye field in Western Siberia.
OMV said consolidation of its Russian assets was halted from March 1 largely due to an inability to repatriate foreign currency earnings from Russian assets due to changes in the country's legislation.
This led OMV to record a negative €1 billion ($1.1 billion) valuation adjustment item on the South Russkoye business in the first quarter.
It will examine "viable options for selling [its shareholding] or leave" the company once Moscow establishes clearer legislative rules on what foreign investors are allowed to do in the country, OMV chief executive Alfred Stern said.
The article continues below the ad
OMV also canceled its €1 billion loan to Gazprom's Nord Stream 2 undersea export pipeline project in the Baltic Sea, which is not expected to become operational anytime soon due to US and EU sanctions against Russia. and the Kremlin's stance on using the pipeline to circumvent international restrictions. .
Despite the loss of production in Russia, OMV recorded total revenues of 16.1 billion euros ($17.2 billion) in the first quarter, compared to 13.9 billion in the fourth quarter and 16.8 euros in the fourth quarter 2021, thanks to the rise in commodity prices. within the reporting period.
The natural gas and liquefied natural gas segment of the company's operations was the main contributor to the revenue line with an inflow of more than 5.7 billion euros in the first quarter of this year compared to 1.6 billion euros. euros a year earlier.
Next come the chemical activities of OMV with revenues of more than 3.4 billion euros in the first quarter compared to 2.3 billion euros in the first quarter of 2021.
Net income attributable to equity holders of the company was 546 million euros in the first quarter compared to 654 million euros in the first quarter of 2021, but better than the profit of 538 million euros recorded in the fourth quarter of 2021. 'last year.
Russian requirements
Speaking on a conference call on Friday, Stern said OMV was still "analyzing" Gazprom's requests to switch to a new method of payment for Russian gas the company imports under its long-term contract. with Austria and Germany, until 2040.
Gazprom has demanded that European buyers of its pipeline make their payments to dedicated bank accounts with the country's main Gazprombank in Moscow to have euro and US dollar payments converted into rubles before they can reach the accounts. of Gazprom.
These demands have been backed by threats to cut off the gas supply if countries deemed hostile to Moscow do not comply.
Those threats turned into action last week when Bulgaria and Poland saw Gazprom shipments from Russia halted after they refused to comply with unilaterally changed contractually agreed payment terms.
Austria and Germany have signaled they will consider using the new payment system, but some critics have suggested that meeting the demand could violate European sanctions against Russia in response to the assault on Ukraine.
"We are trying to find a solution so that OMV remains in compliance with [European] sanctions" in the proposed gas payment agreement, Stern said.
Meanwhile, Russian pipeline gas supplies to OMV are operating uninterrupted, he added, as questions about the stability of those supplies were often raised during the call.
Stern said OMV decided to create a group to look at alternative sources of gas supply from Austria.
However, he added that we are "painfully dependent on the supply of raw materials from Russia". This in turn underscores the company's long-term goal of shifting to renewable energy sources and circular economy principles, using resources in moderation and recycling them endlessly.