NZD/USD bulls come in as risky assets rise
---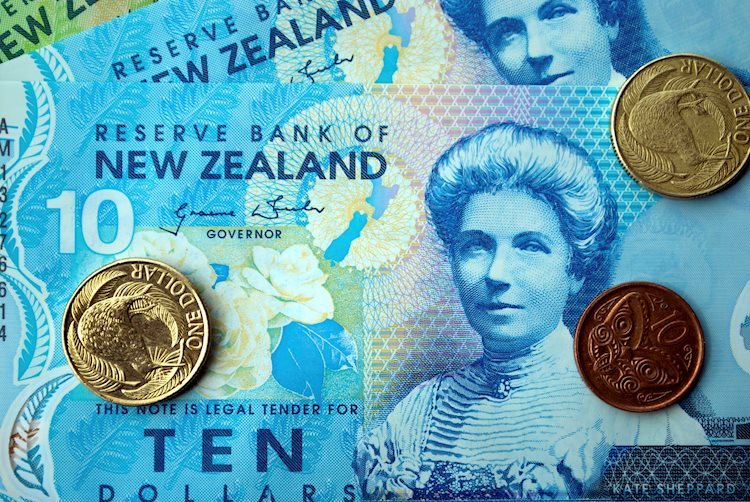 NZD/USD bulls are stepping in to try to postpone the decline.
RBNZ is in the center of attention, a rise of 50 basis points is expected.
NZD/USD ended the week on the right foot, correcting some of the damage done on the longer-term charts to close just over 1% after bouncing from a low of 0.6222 to a high of 0.6289. Risky currencies, such as the high-beta kiwi, were boosted by better performance from global equities and US equities in the New York session. However, US benchmarks still closed in the red for the week, which is not good for the period ahead.
The Dow Jones Industrial Average rose 1.5% to 32,196.66, the S&P 500 rose 2.4% to 4,023.89 and the Nasdaq Composite rose 3.8% to 11,805.00. Friday's gains, however, weren't enough to pull the indices out of a weekly slump, as all three fell, with the Nasdaq down 2.8%. The S&P 500 posted a weekly loss of 2.4% while the Dow Jones slipped 2.1%.
"Nevertheless, domestic factors matter for NZD, analysts at ANZ Bank said. This week is pretty quiet locally until Thursday when we get the budget, and those days have generally not been great for FX (unlike bonds). So we remain to watch global events, at least until next week's MPS. And in that regard, what happens next will depend on how risky assets fare. come out as bond yields are likely to rise, having corrected lower last week.Risk assets are essentially playing chicken with the Fed – but the Fed is showing (publicly at least) no sign of hesitation. And they're not in a position to pull back either, so be prepared for volatility," ANZ Bank analysts explained in detail.
Focus on the RBNZ
Meanwhile, ANZ Bank expects a central bank rate hike of 50 basis points as early as May. "But with measures of longer-term inflation expectations no longer accelerating sharply, the RBNZ may conclude that it has the flexibility to take things at a more normal pace from the second half of the year."